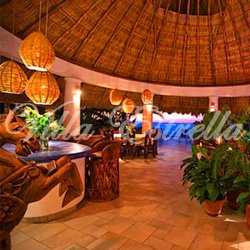 Mexico is quite a fascinating destination due its combination of great culture and history that makes it a very desirable vacation destination. It is home to pre-Columbian civilizations and millions of people visit each year for an exploration of the archeological sites, which are quite legendary. Puerto Vallarta is regarded as the ideal luxury vacation spot in Mexico and worldwide largely due to its natural beauty and culture. The traditional culture of Mexico ultimately fuses in Puerto Vallarta and this includes bull fights, grilled marlin, stunning sunsets and excellent resort living.
Getting a private villa or condominium in Puerto Vallarta is quite easy and it is an ideal way of vacationing for families, groups and couples looking for a more private getaway. A vacation property, which is privately run, ensures privacy as well as comfortable relaxation. In addition to offering affordable accommodations for vacation and quality luxury, Puerto Vallarta offers numerous attractions including scuba diving, snorkeling, stunning beaches, charter boats for fishing, golfing and eco parks.
Renting a villa in Puerto Vallarta has numerous advantages in contrast to vacationing in other luxury spots in Mexico. This includes being only a short drive from many fun adventure areas including the Mexico municipality of Tequila. Puerto Vallarta has numerous large and small villas spread out all over its wide area and the real estate is both for sale and for rent. Visitors interested in luxury villa rentals only need to browse through the respective villa sites in Puerto Vallarta and compare the inventory lists available.
Despite being a repeat or new visitor to Puerto Villa, one would be amazed at the available luxury villas and this is attributed to the fact that real estate for rentals is exploding and these vacation villas have become the norm. There is a wide range of beautiful luxury villas available for rental services and they come in all sizes.
By far one of the most luxurious and private Puerto Vallarta villa rentals is Villa Estrella. This stunning, 3 bedroom, 3 bathroom villa is situated in a private gated community just north of Puerto Vallarta. Villa Estrella offers all the luxury and conveniences of a five star resort, but without the noise and commotion of many other people about. Sit back and relax by the pool and grotto, or take in the sunset from your own private cliff-side, negative edge pool that overlooks the ocean. Villa Estrella has the best in quality, service and safety that any vacation home in Puerto Vallarta can offer. Don't miss out on an experience of a lifetime – book your next vacation with Villa Estrella today.
Another villa that is a worthwhile mention is Villa Encantada. This is a popular villa in Puerto Vallarta with a perfect location in the peaceful Amapas hills and only a few minutes drive from Puerto Vallarta. The villa is on a 5000 square foot area inclusive of 5 bedrooms, 5 bathrooms, huge upper terraces and a comfortable living room. A lush and tropical jungle surrounds the Encantada villa and some of the amazing views that it boosts include Bay of Banderas. Fantastic sunsets can be viewed from the sitting areas and terrace while the pool is available for cooling off as drinks are served at the out-door Palapa bar.