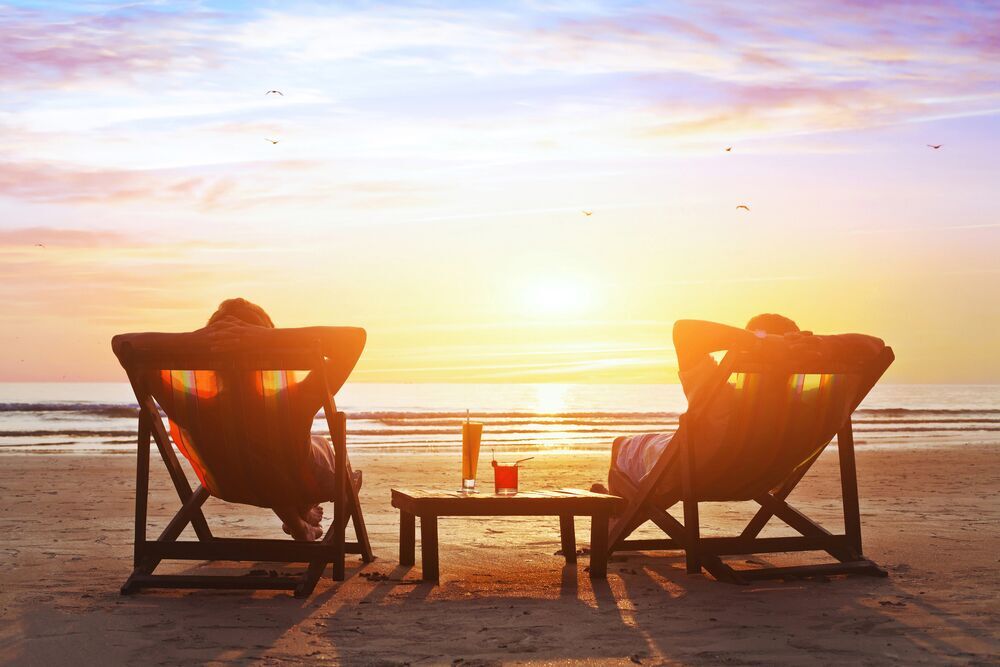 10 Reasons to Rent a Beach Villa in Mexico This Year
Mexico is one of the most popular vacation destinations for tourists from all over the world. So, if you are planning your next vacation, why not head to a tropical Mexican location where you can enjoy pristine surroundings in a relaxed atmosphere with your friends or family?
One of the best ways to accomplish this type of getaway is to rent a beach villa in Mexico. Here are a few reasons why we think you'll have an unforgettable experience if you opt for a villa instead of a hotel or resort for your next trip to beautiful Mexico.
10 Reasons to Rent a Beach Villa in Mexico
1. Privacy in a Beautiful Setting
When you rent a beach villa in Mexico, you can choose from a variety of amazing locations, many of which are breathtakingly beautiful. A great example is Nayarit, where you will find the perfect conditions on the Pacific coast. Nayarit Mexico weather really is spectacular. Imagine spending your days relaxing on a white sand beach, taking long walks at sunset along the seashore, and lounging in the sunshine as you leave stress behind. All of that is possible when you are staying at a beach villa that is set in a private location where you don't have to worry about being bothered by crowds, loud tourists, and heavy traffic.
2. Your Own Swimming Pool
Another great reason to rent a beach villa in Mexico for your next getaway is the fact that you can enjoy your own private swimming pool. Imagine having your own stunning pool area where you can relax, enjoy some cocktails, go swimming, and just listen to the sound of the wind through the palm trees. That sounds a lot more enticing than a hotel swimming pool where you would be surrounded by other guests and all of their loud kids, right? Plus, if you want to go into your swimming pool during the night, you can do it when you are staying at a villa because it's all yours, and you won't have to worry about the pool closing after a certain time of day like you would at a hotel.
3. The Ocean!
If you are the type of person who absolutely loves spending time near the ocean, a beach villa rental can give you access to this as well. In fact, many people go to Mexico for the country's incredible beaches, as well as all of the fun activities that you can enjoy on and in the water. When you rent your own villa, you will have easy access to all of those excursions, whether you enjoy surfing, kayaking, and boating, or you prefer to just go swimming and snorkeling to pass the time.
4. Access to Nature
In addition to access to a gorgeous beach and a clean ocean, you can also enjoy plenty of access to Mother Nature when you rent a lovely beach villa in Mexico. This gives you the opportunity to truly unwind and to really unplug from the hustle and bustle of your daily life. Explore lush rainforests, look for local wildlife, go horseback riding, and hike to an amazing waterfall. Be sure to bring your camera so that you can take pictures along the way, as you are sure to have your breath taken away by all of the beautiful natural surroundings that you find.
5. Golfing
Do you enjoy golfing? Well, the right beach villa in Mexico will also give you access to some of the areas top golf courses. Head out onto the green with your friends and just pass your time in a totally relaxed atmosphere. Improve your golf swing as you take in the fresh air and the breathtaking views.
6. An On-Site Chef
When you go on vacation, the last thing that you want to do is deal with the same chores that you have to do while you are at home. For a lot of people, that includes preparing your own meals. Who wants to cook when you could be served instead, right? Well, when you rent a beach villa in Mexico, you can have access to your very own on-site personal chef who will work on preparing all of the delicious meals that you can indulge in throughout the day. Plus, these chefs have the skills to create the most enticing meals even if you follow a special diet, so all you have to do is sit back, relax, and dig in for breakfast, lunch, and dinner.
7. Luxurious Accommodations
Compared to a hotel, a beach villa will give you access to some of the most luxurious accommodations, so you can really pamper yourself. Furthermore, you can book your stay at a villa at surprisingly affordable prices. Therefore, if you aren't keen on the idea of staying at a large hotel or a resort and spending a lot of money in the process, you could instead book your stay at a private villa that will be clean and allow you to stay in the lap of luxury without breaking the bank.
8. Safety and Security
Do you avoid staying at large resorts and hotels because you are concerned about how many people will be there. Do you worry about your safety and security when you are surrounded by large crowds at hotels, too? Then a private beach villa in Mexico is definitely a great option that you should consider. When you have your own little piece of paradise to stay in, you can rest easy knowing that you are safe and there is plenty of security during the day and night.
9. Quiet or Fun Nights Are Up to You
For some vacationers, the idea of a bustling nightlife is exciting. However, if you are the type of traveler who would prefer to keep things quiet at night, a beach villa in Mexico will give you the chance to sit back, relax, and look up at the stars in the night sky. Alternatively, you could certainly turn on some music and dance the night away with your friends in your beach villa if that is what you prefer, but you won't have to worry about the crowds, which is definitely a plus for a lot of people. This means that you can let loose, have some drinks, and know that your bedroom is just a few steps away—no cab or designated driver required!
10. Personalized Service
Finally, when you rent a beach villa in Mexico, you can expect personalized service that you simply can't get at a hotel or resort. From your meals to your laundry, to tips on where to go for the most exciting activities and excursions, the staff at your villa will be more than happy to help you. In the end, you can make your trip an unforgettable one, and you might even find it really hard to leave once your vacation is over.
Overall, when you stay at a villa, you can rest assured that you will be treated well and that you will be able to really take in everything that your vacation destination has to offer. So, if you are thinking of doing something a little different for your getaway this year, definitely consider heading to Mexico and staying at a private villa that will give you access to stellar service and extraordinary experiences that you will never forget.