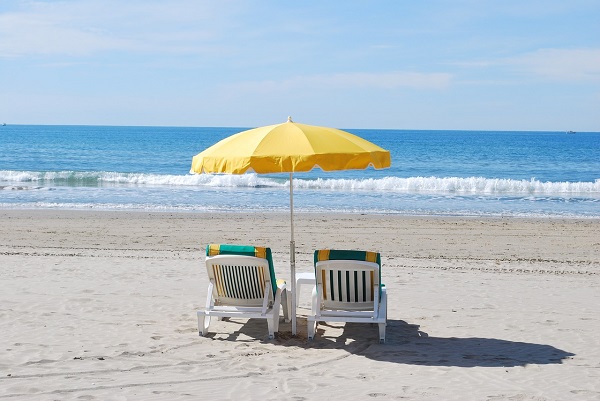 This year, vacations look different, as many people seek out a private COVID-19 sanctuary to forget about everything going on in the world.  Travel has been transformed due to the pandemic, but many of us feel as though we're desperate for a break from staying at home.
Finding Your Private COVID-19 Sanctuary
We've all read that there are certain risks to avoid in travel, including hotels and resorts that aren't being as strict about the care they're taking as they should.  The fact is that even when taking the best precautions, many hotels and resorts simply aren't designed or equipped to keep people separated in this way.
Moreover, in order to remain profitable – or to break even at the very least – many of these facilities need to fill more rooms than caution should allow.
This can make it very challenging to travel safely and confidently.  That is, it can unless you decide to seek out your own private COVID-19 sanctuary, instead.
Choosing a Private Luxury Villa Rental
Instead of relying on large hotels and resorts, creating a private COVID-19 sanctuary out of a private luxury villa rental can help you to feel safe and comfortable the entire time you're away. You'll be able to enjoy the break from your everyday life without surrounding yourself with other tourists.
In fact, if you want to, you can stay at the villa, enjoying its gorgeous open design, oceanfront view, clean golden beach that extends for miles, pools, as well as private housekeeping, a private chef for two meals per day and a private host. Your kitchen will be stocked with the basics and you can request any extras or specifics you'd like.
Book Your Reservation to Your Secluded Paradise
If you're ready to book your reservation to your secluded paradise, get ready to enjoy the peace, relaxation and feeling of safety you've been missing all year.  Use your time at your private COVID-19 sanctuary to escape the real world for a while and simply luxuriate in all things beautiful and comfortable.
You'll have everything you need for a fun stay as a couple, as a family, or as a small group that has been isolating together, since Villa Estrella has 3 bedrooms (and 3 bathrooms) and enough beds to sleep 6 to 8 people if you include the futon in the salon's sleep banco.
It's time to get away from it all. Stay as long as you'd like and enjoy your own peaceful, private piece of paradise.