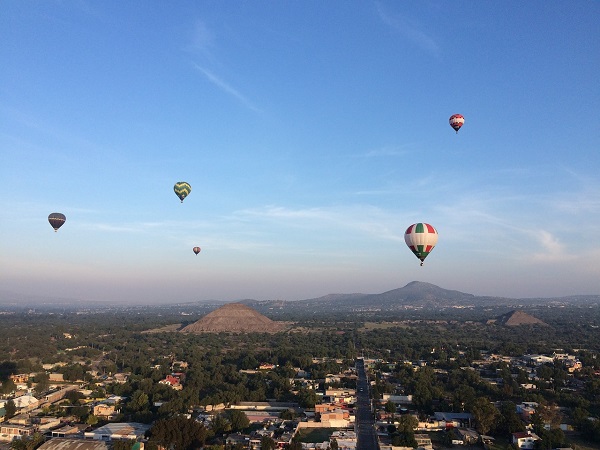 Many travelers don't realize how absolutely spectacular a Mexican vacation in November can be.  This month simply flies under the radar because it isn't the traditional travel time for many people.  However, there are several reasons that spending November at Villa Estrella is a spectacular idea.
Why Book a Mexican Vacation in November?
It's true that a trip to our southern neighbors can be considered a great idea at any time of the year.  However, a Mexican vacation in November has some special appeals that stand out from among every other month of the year.  Consider that this month is perfect for:
Avoiding crowds
Taking advantage of great low season prices
Enjoying glorious weather
Attending music, food, and cultural festivals
Even after that short list – which is far from every reason to take a Mexican vacation in November – it's clear why now is the time to make your luxury villa rental reservations.
Celebrations This Month
Though other months of the year often gain attention for better known festivals and celebrations, including yacht and boat races, for example, your Mexican vacation in November is filled with hidden gems that you won't want to miss.  From the very first to the last day of the month, it is filled with opportunities to joyously see, hear, and taste new things.
Day of the Dead
This is the countries most festive and most colorful holiday. It is typically celebrated from October 31 right through to November 2.  You'll see parades, parties, and nighttime visits to cemeteries, as well as homes and businesses that are elaborately decorated as they are at no other time of the year. This celebration runs to the very core of the culture and is a centuries-old tradition.
Cerveza Mexico
Like beer? You'll love it after experiencing the beer expo in Mexico City. Craft brewers gather from all over the country for three days of competing and celebrating IPAs, stouts, porters, and sours.
Other Not-to-Miss Celebrations
While you're on your Mexican vacation in November, other celebrations that you simply can't miss include:
The Los Cabos International Film Festival
Leon's Hot Air Balloon Festival
The Riviera Maya Jazz Fest
Feria Internacional del Libro, the International Book Fair
Mexican Thanksgiving
Calaca Festival in San Miguel de Allende
Revolution Day
Book Your November at Villa Estrella
While you're planning your dream Mexican vacation in November, reserve your accommodations at Villa Estrella for a private, luxury stay. Whether you're here for a week or a month, this luxury villa rental is the perfect place to get away and take it all in.