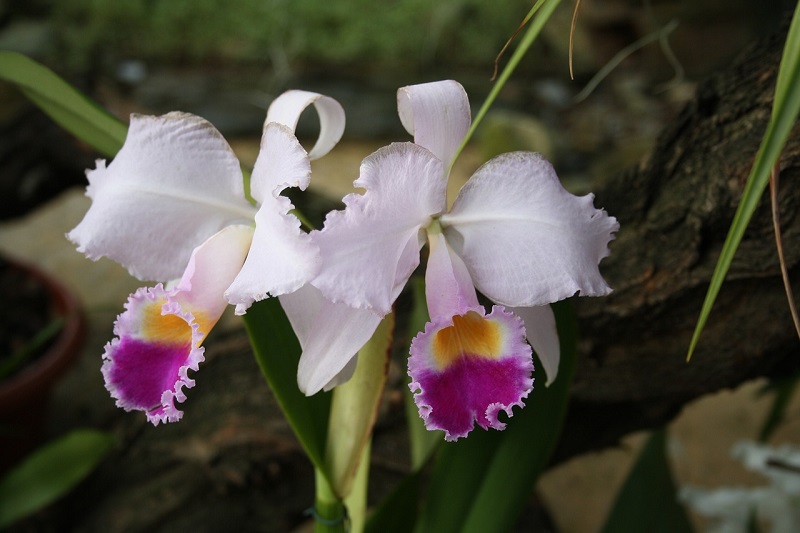 If you're a fan of hidden treasures when you travel, check out Lo de Perla Jungle Garden the next time you stay at Villa Estrella.  This "orchid paradise" of the Riviera Nayarit is not to be missed for any truly spectacular vacation.  You'll see views, colors and plants you've never experienced anywhere else in the world.  You'll also snap some of the most spectacular vacation pics you've ever grabbed.
Where is Lo de Perla Jungle Garden in Mexico?
You will find Lo de Perla Jungle Garden in Las Lomas ranch.  This isn't far from San Pancho, a coastal town in the Riviera Nayarit.  If you follow federal highway 200, it's only about five minutes from that town.  The gardens are considered to be the northernmost jungle in the country.
If the idea of a regular botanical garden doesn't excite you, don't worry.  Lo de Perla Jungle Garden is considerably more than that.  It is a complete natural experience.  Wear your walking shoes, as you will need to travel throughout more than 13 hectares (32 acres) to see the entire thing. The orchids found here grow quite naturally and at their own pace, receiving the gentle ocean mist from the waters that stretch just beyond the garden's jungles.
What to Do While You're There?
The best way to experience this site is with the tour.  It lasts about three hours and takes you throughout this enchanting paradise.  That may seem long, but it is quite the experience, and the time flies.
Your tour guide will take you along pathways that are easy to navigate and that include resting points, in addition to a charming wooden bridge, a cabin, and an altar with a number of monoliths positioned to honor the garden's founders. You'll be accompanied as you head along the winding pathways throughout the palms and other vine-covered trees.  The canopy formed by the trees forms a natural dome high above your head.  In some areas, it is 40 meters (about 130 feet) off the ground and is thick enough to allow only the tiniest pinpricks of sunlight to break through.
What to Watch for at Lo de Perla Jungle Garden
Keep an eye out for some unique, fascinating and even fun things to see.  These include giant fig and breadnut trees.  Keep watch for the magpies, chachalacas, parrots, carpenter birds, macaws and even pigeons that call these trees home.  Look out for coconut oil palms and paper bark trees (papelillos), as well as fruit trees, bromeliads, mushrooms, roses, cacti, and a spectrum of other plants and birds that call this location their paradise home.