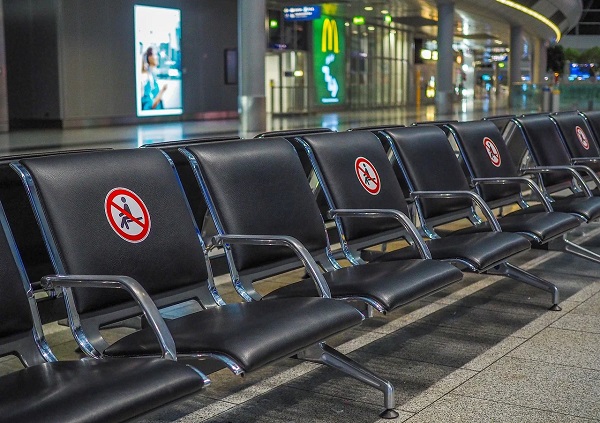 If you're thinking of crossing the Mexican border during COVID, it's very important to inform yourself.  Please note that this is not an official information source and that pandemic and border crossing rules are changing regularly.  If you need to inform yourself about the current guidelines you must follow, it is very important to consult with official government sources.
Should You Be Crossing the Mexican Border During COVID-19?
At the time this article was written, Mexico was still officially under a Level 3 travel advisory.  This designation officially recommends that you reconsider travel to that destination.  If you must travel there, it is vital that you exercise increased caution. Some areas pose a higher risk than others for issues related to crime, kidnapping and pandemic outbreak.
Be sure to use an official, up-to-date source of information to educate yourself before making your travel plans. It is also highly recommended that you take precautions to ensure your traveling plans are flexible, so that you can change your travel dates or cancel your trip if necessary.
Typical Mexico Entry Requirements for US Citizens
As of the time this was written, there were some basic rules that United States citizens needed to follow in terms of Mexico entry requirements. Again, always check with official source before leaving on your trip as these rules can change, so it is very important to be up to date and avoid unwanted surprises that could inconvenience, delay or even block your ability to travel as planned.
To travel as a tourist crossing the Mexican border during COVID, you will need to present a valid passport and you will need to complete the appropriate entry forms (Migratory Form for Foreign Tourists, Transmigrants, Business Visitors or Councillor Visitors).  These forms are readily available at all points of entry to Mexico, but you can also often obtain one from airline offices or even travel agencies.
Travel by Land or Air
Keep in mind that when you're crossing the Mexican border during COVID, regulations can also differ depending on your method of entry. Whether you travel by land or air may determine whether or not you will be able to cross and what that process will entail.  Be prepared to have your temperature taken regularly, particularly if you're traveling by air, and have several masks on hand because you will likely need to wear them, especially in airports and airplanes. For many locations and airlines, these practices are not negotiable.