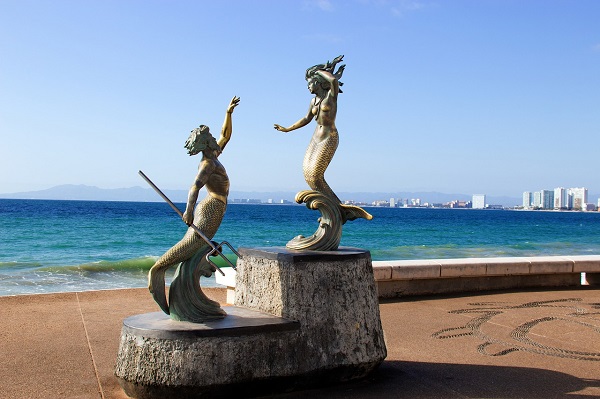 The summer is at an end and the first signs of cooler weather are here, making many people turn to what their options would be for a fall vacation in Mexico.  After all, just because the hottest season is over, it doesn't mean you're done with the warm weather.  This is particularly true this year, when many of us are in the mood to break away from the everyday and experience something new.
Great Ideas for a Fall Vacation in Mexico
Whether you're looking into things to do on a fall vacation in Mexico as newlyweds, on a family trip or a girls' getaway, there are tons of options for you to enjoy.
This year has been a unique one in terms of travel.  Many of us have found ourselves skipping the chance to head away for the relaxation and rejuvenation we need.  That said, it's important to recognize that there are still chances to head away for a fall vacation in Mexico.  Flights are still heading south of the border and this can be a fantastic time to get away just to relax or to safely enjoy new experiences.
Use These Ideas to Plan Your Fall Vacation in Mexico
The following are just the start of the ideas available to inspire your fall vacation in Mexico.
A Relaxing Escape
Often, when we want to take a trip to Mexico, it's not necessarily as much about the adventures as it is the chance to relax.  Though crowded resorts may not have too much appeal because of the ongoing pandemic, a luxury villa rental is an entirely different story.  Villa Estrella, for instance, provides your family or group with your own private space in which to stay. It is clean with its own pool, beach access and even a personal chef.  The kitchen is stocked with the basics, too. This means you can spend as much time on or off the property as you want. At this time of year, the Nayarit Mexico weather.
A Puerto Vallarta Getaway (in Great Nayarit Mexico Weather!)
From your private luxury villa rental, you can take day trips or even weekend trips away. Among the most popular adventures away that Villa Estrella guests love to take on their fall vacation in Mexico is to Puerto Vallarta. Temperatures there range from 90 at the hottest point of the day to about 65 in the evening. This gives you the opportunity to get all the best of summer within a comfortable temperature range! This bustling city offers a wealth of things to do for adults and families alike.