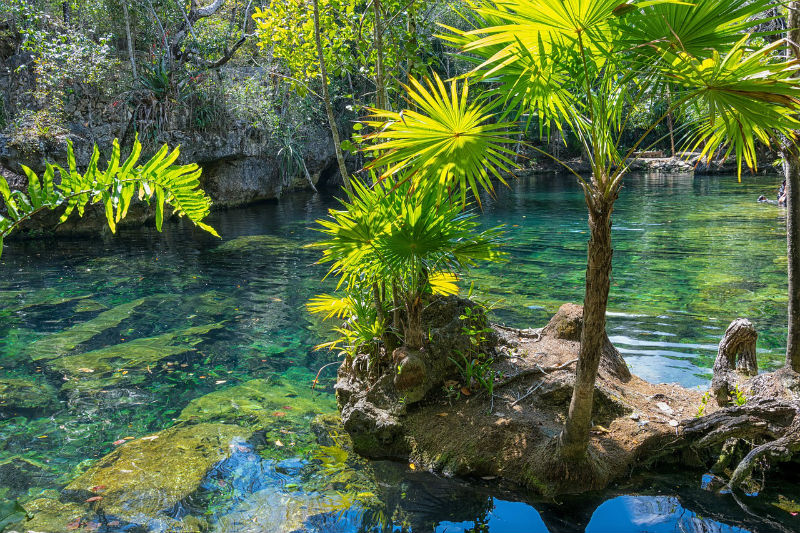 Mexico Vacations are a Great Choice for Sustainable Tourism
The National Protected Area Commission (CONANP) in Mexico and Sustainable Travel International have formed a strategic sustainable tourism partnership together, boosting the appeal of this gorgeous country for sustainable travelers.  Sustainable Travel International is a not for profit organization with a mission to conserve some of the most vulnerable destinations in the world.
The sustainable tourism partnership was formalized in Cancun at its Sustainable and Social Tourism Summit. By coming together, they intend to transform the Mexican Caribbean's reef conservation through tourist and local community engagement. They will do this by protecting, monitoring and creating awareness about the Mesoamerican Reef.
The Mesoamerican Reef
The Mesoamerican reef is the second largest reef system on the planet.  It spans a tremendous 600 miles along the Mexican coast as well as along Belize, Guatamala and Honduras.  This is a unique, massive and biodeverse ecosystem. It plays a tremendous role in the area's tourism as it appeals to visitors from around the globe, while employing locals and protecting areas along the coast from storms.  Now, the focus will be on sustainable tourism to the area.
Each year, over 12 million people come to the Caribbean coast in Mexico from around the world.  They explore the region with activities such as snorkelling and diving.  In Mexico alone, the reef provides an income for almost 2 million people, bringing in economic returns of an estimated $6.2 billion.
Boosting the Sustainable Tourism Trend Across Mexico
The new partnership also reflects a growing sustainable tourism trend that has been making its way organically across the country.  Mexico has become a hot spot for people who want to experience a new piece of the world without leaving a deep footprint on it.  There are many opportunities to see this vast country without causing it harm.
There have also been many other eco-friendly efforts made across the country that appeal to those seeking sustainable tourism opportunities. During a stay at Villa Estrella, there are many gorgeous opportunities to take part in these types of activities.  Day trips from your luxury villa rental in Mexico can bring you to baby sea turtle conservation areas and releases into the ocean. You'll also be able to take tours along rivers and through tropical jungle to see birds and other wildlife unique to the region or that have migrated there for the season.
This provides sustainability tourists with the opportunity to enjoy staying in luxury while honoring the planet at the same time.