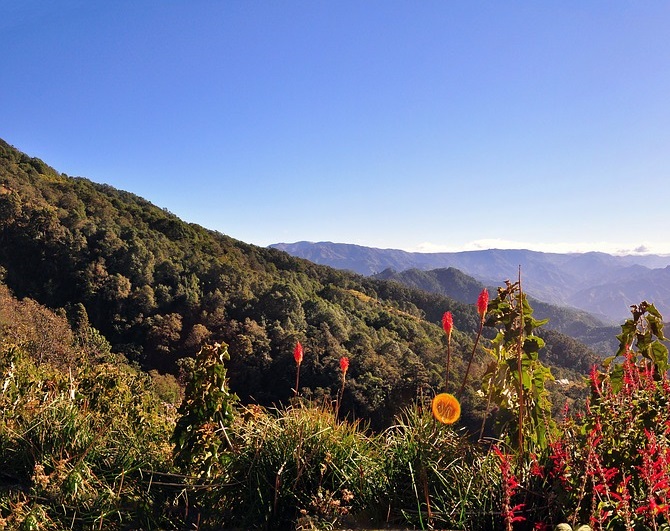 Visit El Ceboruco Geological Park and See its Active Volcano Live
El Ceboruco Geological Park is a site you're not going to want to miss while you're staying at Villa Estrella. This incredible volcano is still active, though it hasn't erupted in nearly a century and a half. If you're looking for a day trip away from your luxury villa rental in Mexico, this should certainly be a stop along the way. The trip is only about two and a half to three hours from the villa.
El Ceboruco Geological Park's Active Volcano
The center of El Ceboruco Geological Park is its great mountain volcano. It is over 6,500 feet (2,000 meters) high and is a fully active volcano. That said, its last eruption was back in 1875. This gentle giant is a distinctive black color lined with pines, oaks and cedar trees. There is a stunning tree-lined path that allows you to ascend in a peaceful journey while you're serenaded by local birdsong.
See both plants and animals that you've never seen before as you head around or up this stunning feature of El Ceboruco Geological Park. The uniqueness is the result of the surroundings which were formed by the volcano's eruptions over time. The extremely high temperatures within the volcano continues to transform the environment around it.
The moisture you'll feel in the air is water vapor expelled by the volcano as though it were breathing. That said, it is what also keeps the soil at the perfect level for the vegetation, which is green year-round as a result.
An Extreme Sports Haven
If you love extreme sports, you'll wonder why you haven't visited El Ceboruco Geological Park yet. Rent a motorcycle and you can take it right up to the rocky crater. Inside, you'll see a lush green valley unlike anywhere else you've ever been.
Once you ascend above 5,000 feet (1,500 meters) everything will seem to change. The path narrows, making it ideal for those who enjoy a far more challenging mountain climb, mountaineering trek, or hike. Climb to the top and look out over the land around you. From there, you'll see Tepatitlan, Ahuacatlan, and Jala's entire urban areas. If you time things just right, you'll even be able to hear church bells ringing.
Stay the Night
If you want to truly embrace the natural beauty of El Ceboruco Geological Park, consider staying the night. Camp out and take in the breathtaking scenery around the crater at the peak of El Ceboruco Geological Park. These lookouts will make you feel a harmony with mother nature.
Keep in mind that if you want to do any climbing in El Ceboruco Geological Park, you must stop by Jala City Hall and leave notification of your intent.